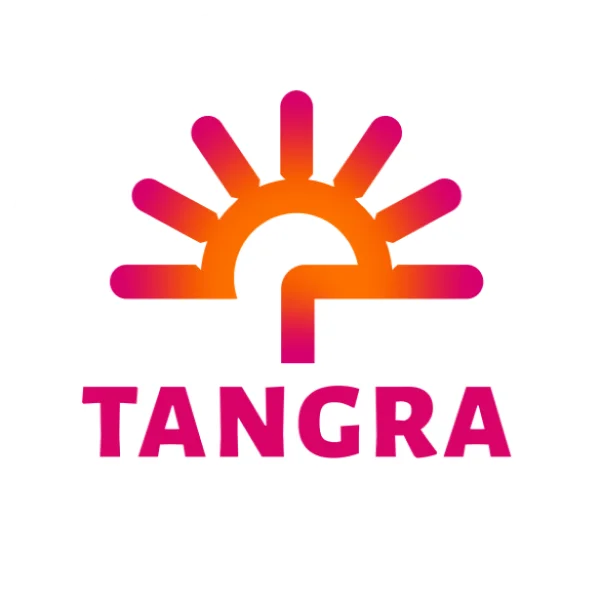 Your Virtual Workspace


Connect your team and tools in an immersive experience. Remove communication challenges, fragmented tools and have fun while bringing your teams together around common objectives and missions.
Tangra is your virtual office, events space, or showroom. In Tangra your teams and guests will:
Seamlessly collaborate, brainstorm ideas, make decisions.
Meet, engage, and learn in an immersive manner.
Invite guests to demos, presentations, exhibits.
Be more creative, efficient, and productive.
Be at a safe and secure space.
Enjoy and have a lot of fun!
Switching to Tangra to meet with Web3 opportunities has helped me make a lasting impression that clients appreciate.
I would recommend this to any Web3 professional!
~Jackson Griese,
Chief Marketing Officer, Space Age, Inc.

We were really in awe of your team who put this Metaverse space together for us.
We were simply mesmerized and dazzled with everything we saw.
A BIG THANK YOU and a HUG to your team who made this work for us!
We look forward to many more meetups in Tangra!
~Linesh Dave & Suresh Nambiar, Central NJ Data Science Meetup
- Already better than Zoom.
- This is AMAZING!!!!!!!
- This is super cool!
- I LOVE TANGRA!
- Cool experience being in Metaverse, it is my first time.
- Excited to be in the Metaverse Tangra.

Previous
Next
Tangra Offers
Virtual workspaces for teams to meet, collaborate, brainstorm, learn, and have fun.
Digital assistants to greet and help your guests, schedule meetings, respond to requests and so much more.
Interactive screens and objects throughout the space for seamless work.
Immersive and engaging experiences for your customers, employees, or volunteers.
More work done with less effort.
Integrations with external data sources.
Stock and crypto monitoring and alerts.
Media and social media feeds.
Learn how to set up your own uniquely branded Virtual Workspace for the digital-first era to increase your company's productivity, while inspiring and empowering your team.